Sopromar and Oxe Diesel in alliance for distribution of diesel outboards in Portugal.
Sopromar Centro Náutico sign its position in unexplored potential Portuguese market, about high efficiency outboard diesel engines.
Marine Applications for Oxe Diesel Outboard Engine

:

Governmental | Search & rescue | Tender Boats | Marine Ecotourism | Fishing | Harbour

OXE is the worlds first high performance diesel outboard setting new standards for durability, fuel-efficiency and low emissions for an outboard engine.

The concept eliminates bevel gears and transfer shafts by utilizinginnovative belt technology which allows for high torque transfer. The slim submerged modules provides less drag, reduces fuel consumption andincreases speed.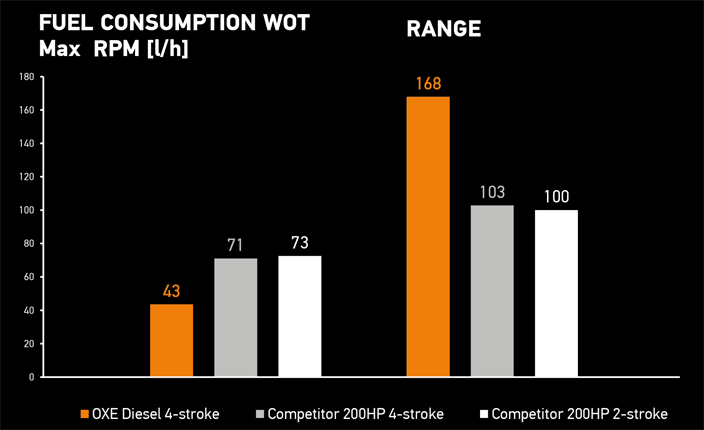 FEATURES
Diesel Engine
Low-Speed Control
Fuel Economy
CAN based helm control system
Dual helm capability
Joystick docking with GPS anchor
Robust modular design
Low drag propulsion housing
Directly replaceable with other outboards
For more information, please contact us.