Sopromar Nautical Centre of Lagos bets on the technical training of their staff in order to meet the needs of its customers and also technological development patterns.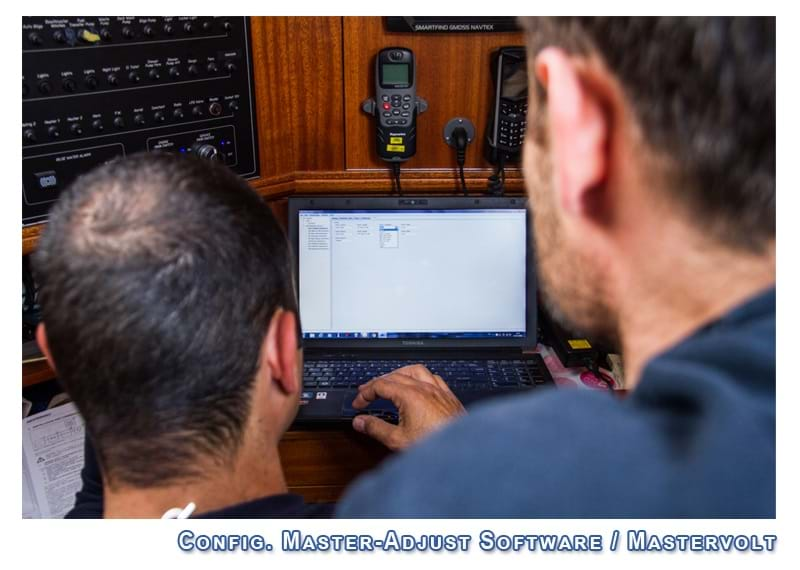 The recent installation of the first Mastervolt Li-ion batteries in Portugal by Sopromar, is the evidence of the technical and creative skills of the staff, responsible for adaptation, installation and configuration of the Mastervolt system on board the vessel in question.
Using the Master-Adjust software, technicians perform the configuration of the entire system, making sure that nothing is random, providing a top quality service.
This configuration focuses on checking the battery modules, monitoring the 24V/220V, battery chargers/inverters, Mastervolt generator with automatic start and the regulation of photovoltaic solar panels.
The configuration also focuses on creating events for the management and protection of the batteries and all the Mastervolt system.