Haul out & Storage - Haul Out or Launch - Pressure Washing - Bottom Paint - Protect and Storage - Masts

At Sopromar Centro Náutico you will find 3 travellifts with a capacity of 35, 50 and 300 tons, a crane for up to 25 tons, also a lifting platform up to 30 meters high, as well as a CrocLift for lifting catamarans, up to 50 tons (Picture below).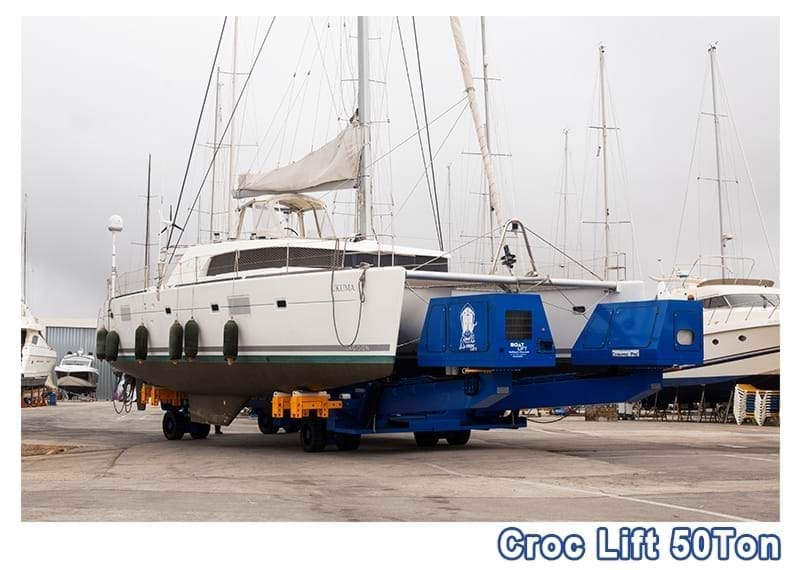 Whether it is a lift out for anode replacement or survey, launching from or lifting to a trailer, or parking a boat in the boatyard for service or storage, we take pride in our careful handling Service. We guarantee the utmost care with your boat.
The parking area provides for all vessels electrical power, water, air and a laundry for your convenience. During long-term storage, we provide appropriate coverage for exceptional protection from the elements.
Our pressure wash facility, was one of the first in the area to meet the best Management practices standards.
We are proud to operate a "Clean" Boatyard, both physically and environmentally.
We have at your disposal a parking with a capacity for more than 300 vessels.